So much to do in Texas! Everyone by now has a "bucket list". You know, the list of things we all want to do before we "kick the bucket" (die). WooHoo – We've compiled an inspiring Ultimate Adrenaline Bucket List to get you started on Texas! Don't miss your chance to tick off 10 of these unforgettable Adrenaline experiences:
Top 10 Must Do Adrenaline Texas Experiences
Driving Experiences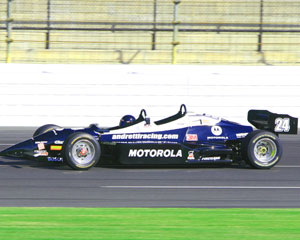 INDY-STYLE CAR Ride – Texas Motor Speedway Fort Worth (Dallas)
Find out what it feels like to be in the passenger seat of a Indy-style Race Car on the same track your favority pro drivers race on! Experience the g-forces, acceleration, braking and cornering power of these magnificent racing cars, whilst sat in the passenger seat with a professional racing driver at the wheel.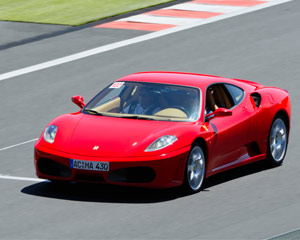 Ferrari F-430, 3 Lap Drive, Driveway Motorsports Track – Austin
Hop in a Ferrari F430 and find out for yourself why this supercar lives up to the hype.
3 Hot laps in a Ferrari F-430
1.5 mile world-class track
11 turns with a 1,000 foot straightaway
Water Sports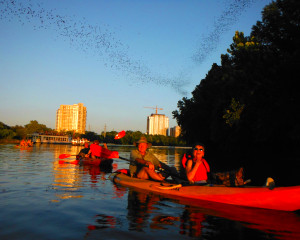 Kayak Tour Austin, Congress Ave Bridge Bat Tour
One of the planet's most famous bat congregations is located right in the heart of Austin! See it all on a kayak tour. Every year, hundreds of thousands of pregnant free-tail Mexican bats call the Congress Avenue Bridge home. And now's your chance to say hello!
Flying Experiences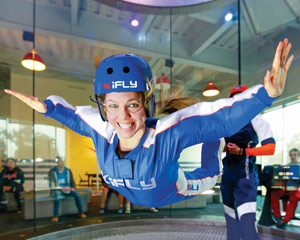 Indoor Skydiving San Antonio – Earn Your Wings
Indoor Skydiving in San Antonio is the only way to experience the same adrenaline rush as tandem skydiving without jumping out of a plane! Skydiving is all about the freefall – and indoor skydiving gives you that pure adrenaline rush for the entire length of the experience.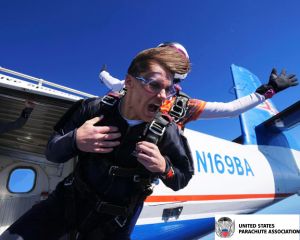 Skydiving Houston, Crystal Beach – 11,000ft Jump
See both Galveston Bay and the Gulf of Mexico with this 11,000ft skydive outside of Houston. This jump offers unbeatable views to go along with the thrill of a lifetime. Jump Crystal Beach! Once the instructor deploys the parachute, relax in the serenity of a peaceful canopy ride and take in the sensational aerial coastal views.
Land Adventures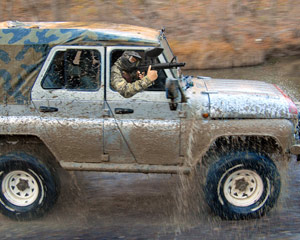 Car Chase Paintball – Houston Grandsport Speedway
This white-knuckle excursion is one of a kind, combining the thrill of motorsports with the rush of paintball and tossing in a bit of action-hero roleplaying for good measure! Here, you'll fasten into a tactical vehicle and set off on a crazy car chase that has you taking out your opponents with a paint ball gun!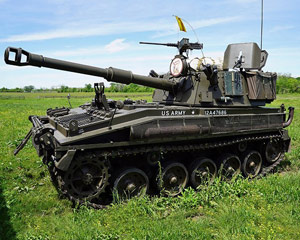 Drive a Tank with Machine Gun Sampler Package – Ox Ranch Texas
You either want to drive a tank and fire a machine gun or you don't. This absolutely unreal adventure includes an SPG ride on a one-of-a-kind Texas tank course and the opportunity to fire 20 rounds with an M60E4! And by "ride", we don't mean as a passenger. Oh no…you get to DRIVE this beast!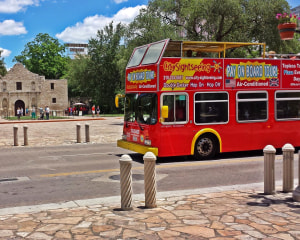 San Antonio Bus Hop-On-Hop-Off Tour
See all of San Antonio's historic and popular sites at your own pace on this 48 hour hop-on-hop-off bus tour. You will have the freedom to hop off when you would like to visit the shops and restaurants at Market Square and all you have to do to continue the tour is hop back on when the next bus comes around, roughly every 30 minutes.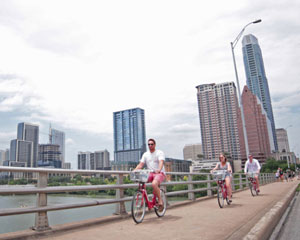 Bike and Brew Austin Loop
This bike and brew tour is Austin's hottest city and brewery experience. You will be given your own custom bicycle to pedal through our historic streets and begin your immersion into our eclectic cultural scene. Our enthusiastic tour guides will bring the city to life, offering knowledge and personal expertise on the history, culture, and brewery scene in Austin.
Horseback Riding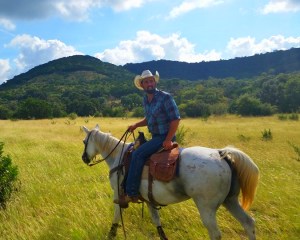 Horseback Riding San Antonio, Texas Hill Country 
Fun for all skill levels! Just outside San Antonio you get to experience a western horseback riding experience in Texas Hill Country. Away from the big city and its stressors, enjoy a 2 hour horseback riding experience. All rides include flat land to hills, water crossings and even challenging rides for the experienced rider.
For booking information, please visit Adrenaline
Adrenaline is a leading online supplier of awesome and unique experiential gifts and have been helping people with their Adrenaline gift ideas for over 19 years. They will book your experience or provide you with Adrenaline-fueled Gift Certificates. The range includes over 2,000 of the best Adrenaline adventures all over the US including Texas! Check out this video sample of Adrenaline experiences:
What's on YOUR Bucket List?